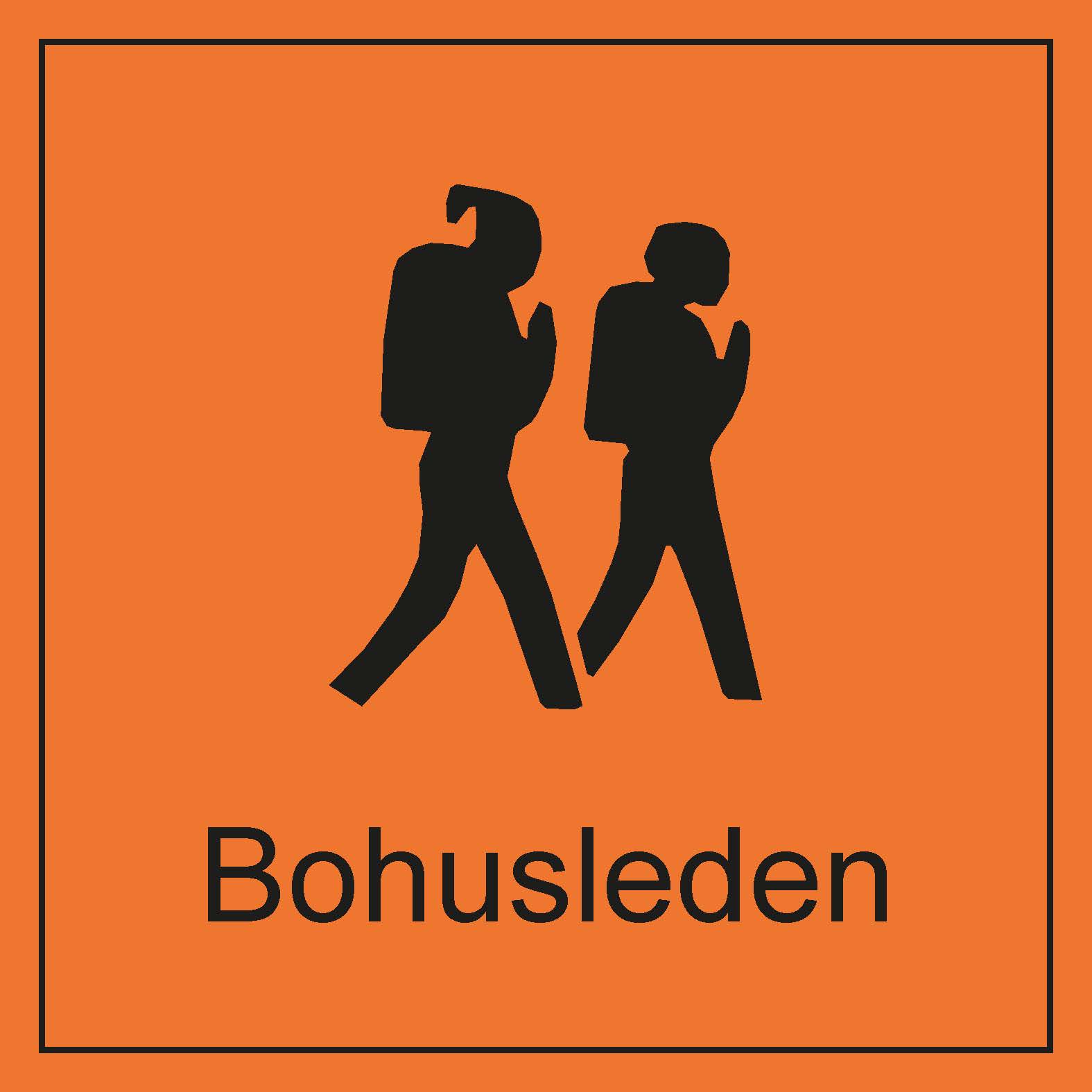 Trail section
Älvsåker - Stensjön
Length

25 km

Elevation

121 m

Degree of difficulty

Moderate

Estimated time

7-8h
Fredrik Schenholm/Västsverige.com
The first section on the Bohusleden Trail, from the south, is quite long and offers a great variety. You pass deep forests, meadows and fields, beautiful lakes and finishes near Gunnebo castle, nestled in idyllic lush greenery.
The first stage from the south on Bohusleden goes through Mölndal municipality. The stage starts at Älvsåker, where the Bohusleden and Hallandsleden meet.
This section is quite long, but welcoming, and not that difficult. It goes through forests, along fields and meadows, through settlements and passes several lakes.
Half way along the section the trail passes Kållered. Kållered can serve as an alternative start as there is good connections here by both bus and car.
Along the section there are both shelters and resting areas.
The trail goes on the western side of Kikås Långvatten where you can find a swimming area. Here the trail passes just beside both an insect hotel and prepared meadows. After the insect hotel, the trail soon passes the Herkulesgården exercise center. At normal opening hours there is toilet and water available for hikers.
Towards the end of the hike, the trail passes the old Castle at Gunnebo, with idyllic flower meadows and old oaks. Gunnebo Castle was built in the 18th century as an exclusive summer residence for Gothenburg merchant John Hall and is today a popular and popular tourist destination all year round. It is one of the country's best and most stylish examples of neo-classical building art. Here you can experience real history. In the summer you can also see theater here. Don't miss the café or restaurant, which serves food and coffee with ingredients from the organic kitchen garden.
Surface: The section is a mix of mainly forest path and dirt roads.
Approximate time: It takes about 7-8 hours to walk this section, excluding breaks.
Don't miss: Sagsjöns bird watch tower and Livereds culture trail.
How to get here: There is a shuttle station at Anneberg which is easy to get to the start of the stage by train. There is also a bus stop at Älsvåkersgården, from there you can walk a bit on Bohusleden and Hallandsleden to reach the border between Bohuslän and Halland.
To Stensjön it is easy to get both by car and public transport. The closest bus stop is called Gunnebo Park.
For more information about bus stops, see the map planning tool and select the box Transport.
Accommodation: There are no suggested places for accommodation along this section of the trail. However, there is a bus from Stensjön to Mölndals centre where there are different options for accommodation.
Tätortsnära
Badplats
Historia
Rastplats
Skog
Vandringsled
Bohusleden
Highlights along the section
Click on a point of interest below to see what you can discover along the trail.
Tour suggestions and information
Find selected suggestions for tours, information and inspiration!
Show all
Share your experience
Share your experience by tagging your photos.