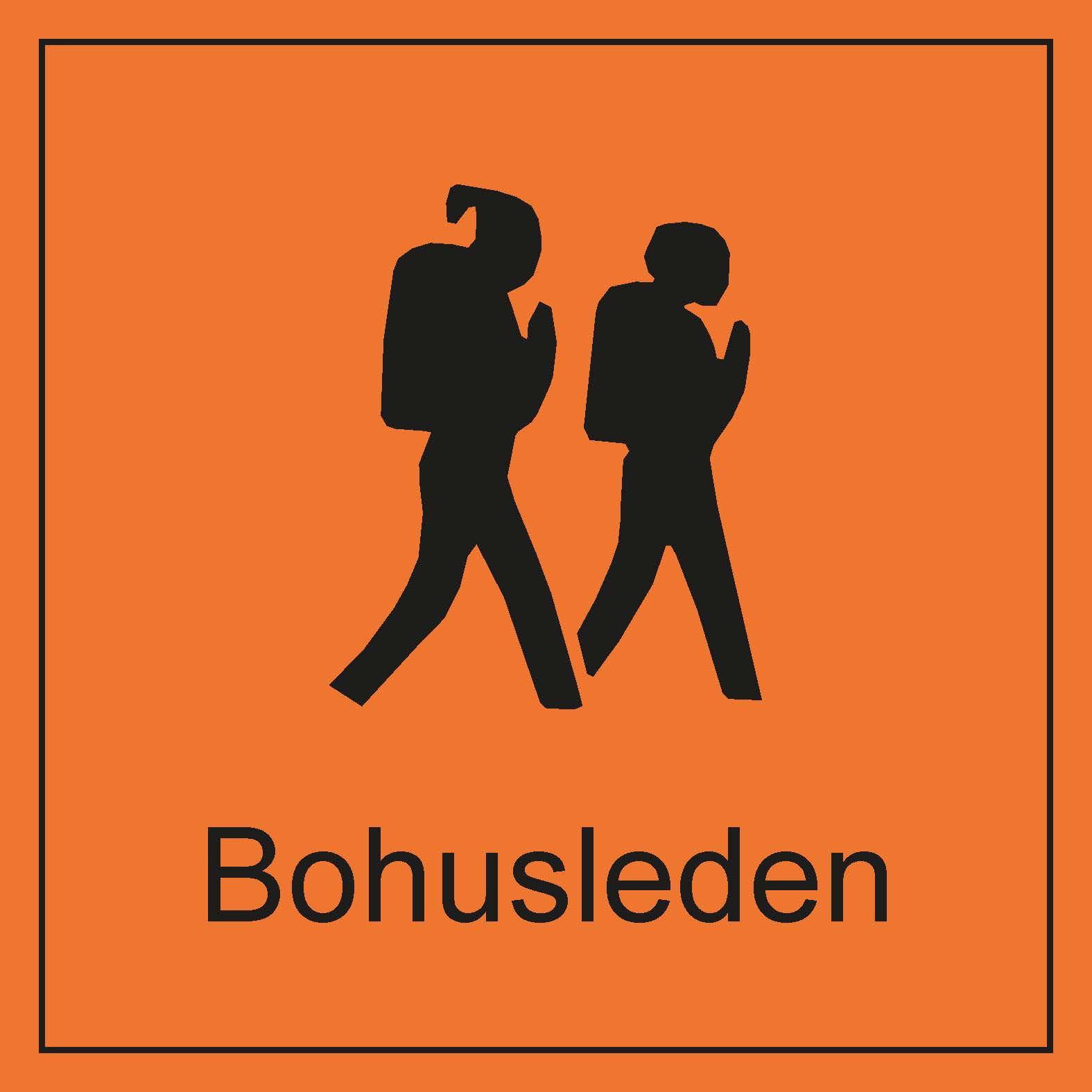 Trail section
Håvedalen - Krokstrand
Length

11 km

Elevation

148 m

Degree of difficulty

Difficult

Estimated time

3-4h
Fredrik Schenholm/Westsweden.com
Huge differences in height, beautiful views and stonework history meet the hiker on this relatively short but still demanding stage.
The 25thsection of the Bohusleden Trail takes the walker between Håvedalen and Krokstrand in the District of Strömstad.
The walk from Håvedalen starts through beautiful wooded terrain along an old toll road. Customs men patrolled here in the past, to guard the Norwegian border, one kilometre to the east. The Trail soon leaves the woodland and quickly starts to ascend. A tough climb takes you up and over the bare or moss-covered rocks. Soon the Trail descends again, and the surroundings are more like an enchanted forest.
When the woodland opens up, the long, narrow and deep Idefjorden lies in front of you, a part of the sea, but far inland. The Trail then follows the shore of Idefjorden, up and down steep slopes until you reach the small community of Krokstrand.
Almost everywhere in Krokstrand, evidence of the stonemason period in Bohuslän can be seen. Krokstrand was one of the communities where stonemasonry was at its greatest.
Surface: This sections is on dirt roads and forest paths.
Time: It takes approximately 3-4 hours to hike this section.
Not to be missed: A detour to the hut/shelter at Sandvatten.
How to get here: Near Håvedalen you find the bus stops Håvedalen and Allemarksvägen. In Krokstrand, there are bus stops called Skog, Krokstrand and Björneröd. For more information on transport, see the map planning tool.
Accommodation: There are no proposed accommodations along this stage.
Historia
Skog
Utmanande
Utsikt
Vindskydd
Vandringsled
Bohusleden
Highlights along the section
Click on a point of interest below to see what you can discover along the trail.
Tour suggestions and information
Find selected suggestions for tours, information and inspiration!
Show all
Share your experience
Share your experience by tagging your photos.